The Friday arrival wasn't so bad. Here's Race 58, "Pesky!"
Saturday morning was a different scene. An early race was not to be.
Here our Race Host, Chris Murphy, Race 34! shows an airport staff member how to use the timing sighting device. Hey! we're High Tech!
Since we didn't race before the airshow as planned, we got to watch while we waited. Did you know they have a new airplane-car conversion? They hang this truck under a Piper Cub... after landing, the pilot jumps down into the truck and drives the whole thing away!
Cool, huh?
Wayne Hadath, Mark Frederick and Ed Pearl contemplate the day.
Bye, Tom! See you next time!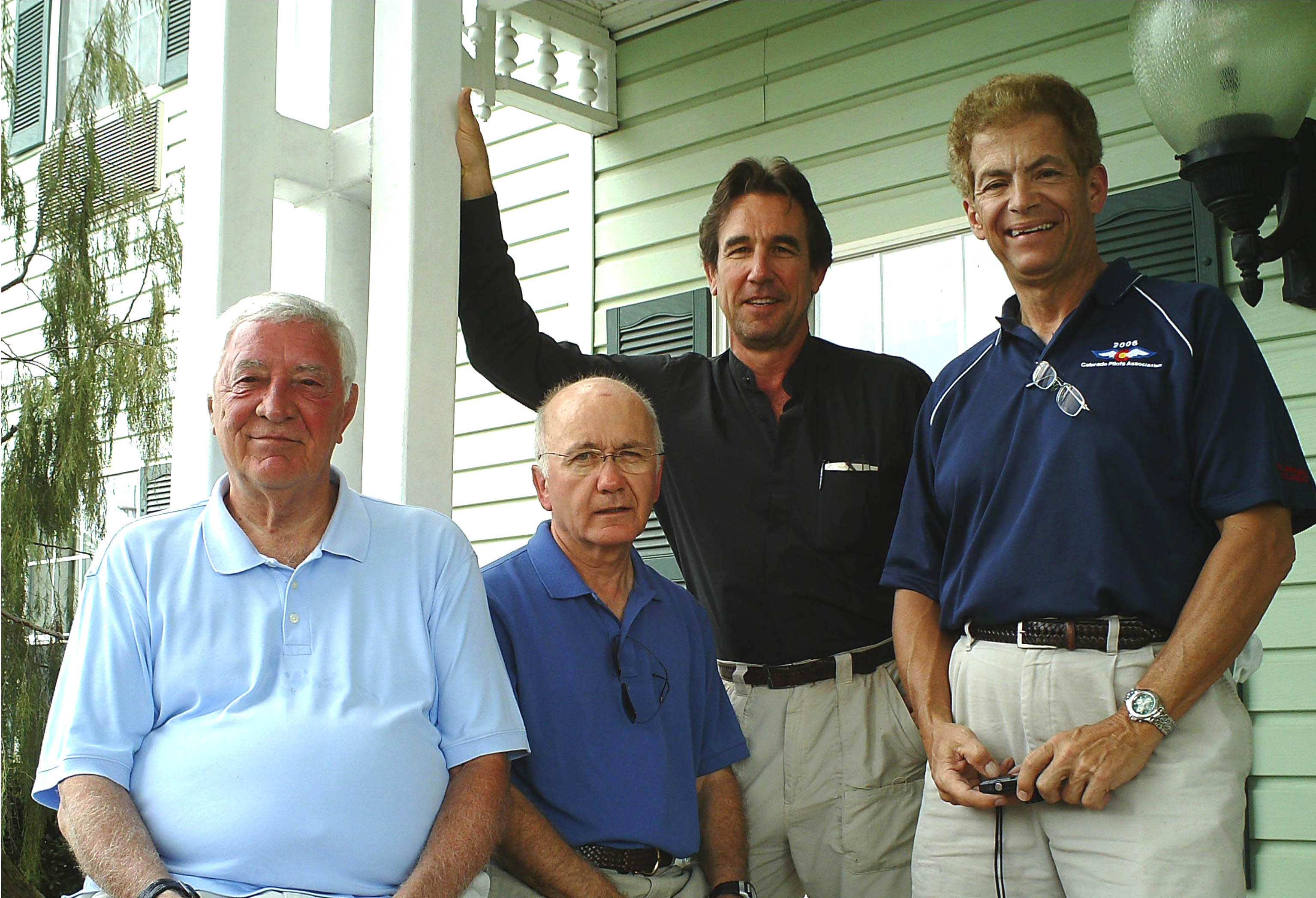 Arthur Mott, Marvin Guthrie, Bruce Chapman, John Dawson - the East Coast Beechcraft Boys
Terry Hines and son
The flight home. If you're flying in this scenery and you don't get it, sell your plane and take up knitting.