Tom and Diane Martin, gracious hosts of the first annual Great Canadian Air Rally!
I don't know what I'm yammering about in this picture, but Mark looks quite skeptical.
Pilot's brief.
So then it's time to put the planes to bed, and...
Sunday morning we all made sure to be vertical bright and early for the launch home - except mother nature had other ideas.
So we spent until 1100 watching the fog and BSing and getting weather briefs and rearranging our Customs time in the US.
Team USA met at our US jumping off point on Friday. A most unlikely place, but it's where Mark Frederick already was as Fremont, Ohio is his old stomping grounds. Team USA (Rocket Flight) consisted of Mark Frederick, Mike Thompson, George Fisher, Bob Mills (and son) and Ben Armen, George's backseater.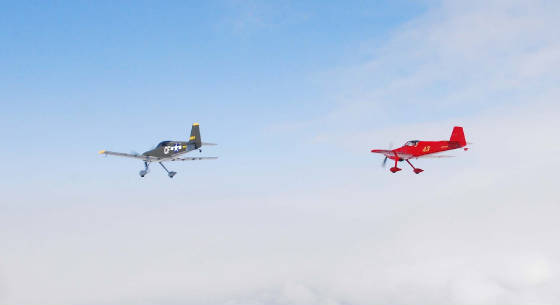 And so it was that on 20 August, 2010, Rocket Flight did launch across the waters on an international flight.
Fairlea Field International Airport
Race Day!
Party Hearty!
But we finally got up and away and off to Sandusky for customs, then after sending Bob Mills Westward, Mark and I headed home. Mark had to be bored flying wing on an RV - he'd fly left wing, then right, then he'd dissappear for a while in my six and then show up close aboard with a smile on his face. Was probably out doing loops and rolls knowing he could catch up with me in less time than it takes to tell...
... And arrived safely at St. Thomas airport, Ontario, Canada. These next two shots are of us waiting in our airplanes for Customs to come out, lest we get shot.
"Race two-six, Start!"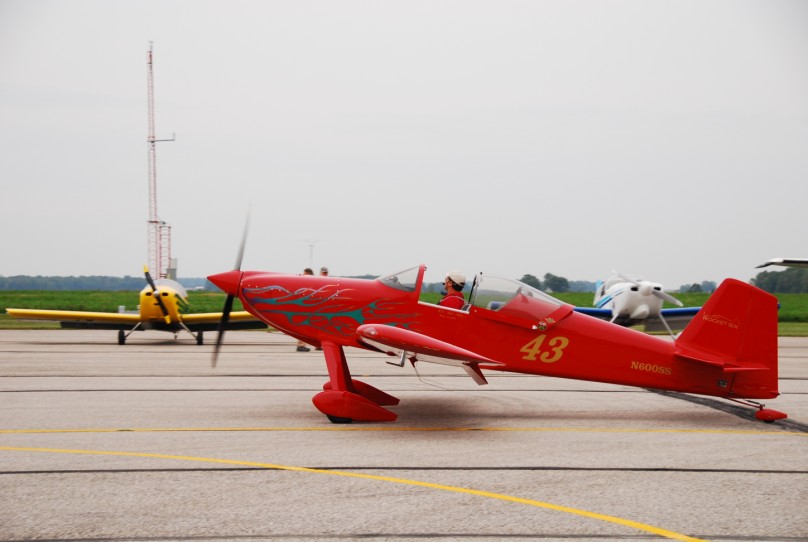 After the race, the usual chaos at the fuel pumps that we all know and love so well.